OptiPoint 410 IP Advance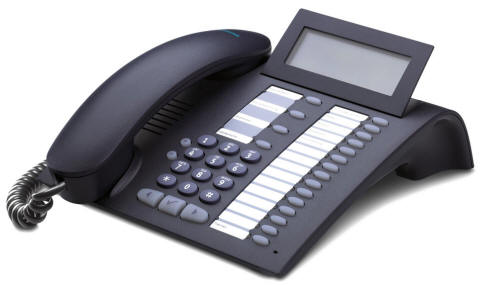 The optiPoint 410 Advance is the executive model for environments where high-end equipment is especially valued. The four-line, back-lit LCD display and 19 function keys offer Advance comfort when conducting calls. An adapter slot and a USB master port guarantee connectivity to a wide range of applications and access to all features. Excellent voice quality and the fully duplex speakerphone make Siemens optiPoint 410 advance a real pleasure to work with.
The Siemens OptiPoint 410 IP Advance is complemented by a number of handy extras including optiPoint display module support, a headset connection facility, an integrated interface for up to two add-on devices, and an integrated 10/100 Base-T mini-switch. In addition the optiPoint 410 advance offers standard SIP features, while its optiPoint 410 advance S version supports HiPath 8000 functions.